Technical Writing
Technical Writing with TestingSaaS
Your  company has developed a great product or service. Now you want to provide your customer with onboarding material, manuals etc.
But this is not an easy task and takes a lot of time.
Why not hire TestingSaaS for this job?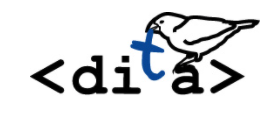 How can TestingSaaS help you?



You need clear and usable tech documentation for your customers.
But there is so many with different goals:
Onboarding material
Manuals and How-To Guides
Release Notes
etc.
TestingSaaS can help you write this documentation.
Did you hear about DITA, a standard for technical writing?
Yes, TestingSaaS creates DITA-compliant documentation.
With the help of technical writing tools like
Contact me today.
Or do you want to continue worrying about how to create clear technical documentation for you customers??
Let's create
your Technical Documentation
Let's work together
If you need help with Technical Writing,
please contact me via contact details below or using the form below to find out how I can help your business.